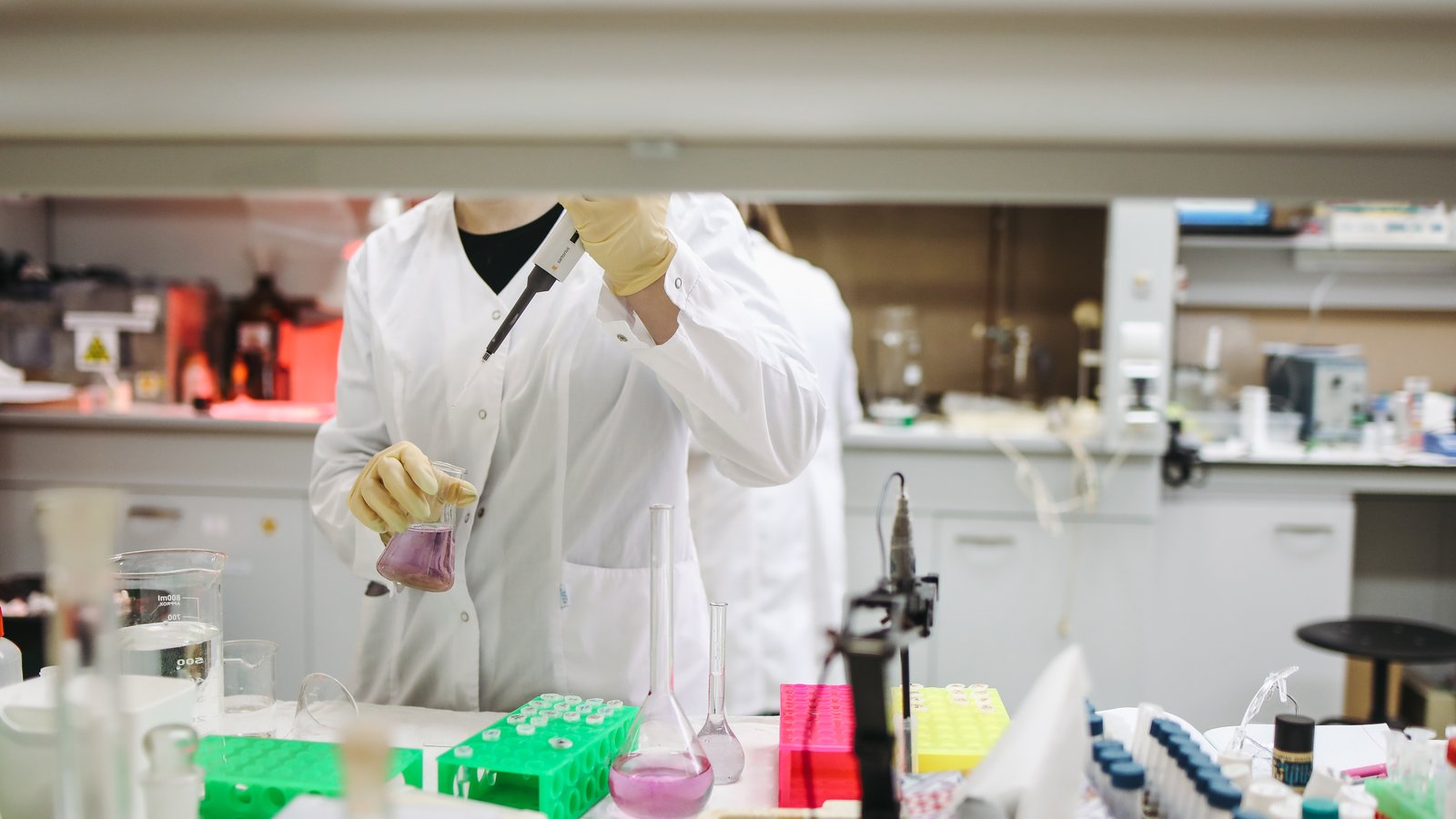 Life sciences companies will face a new set of challenges in a post-Covid-19 world.
Whether you're an investor in a life sciences company, a contract development and manufacturing organization, CSO (Chief Scientific Officer) or the CEO, you'll have concerns about how the "new normal" will affect your business operations.
For example, how should your investment and R&D strategies change in response to the streamlined drug and medical device approval scheme created by the 21st Century Cures Act? Or the FDA's new Digital Health Innovation Action Plan?
Regardless of what looms on the horizon, timeless threats like supply chain business income disruption, clinical trials, product liability litigation and spoilage will continue to plague life science organizations. Fortunately, there's insurance to respond to each of these and any emerging risks. And an insurance broker who understands your business can help you design a program tailored to your organization's needs, whether you're producing vaccines or medical devices, for humans or for animals.
The first step in the risk management process is to identify your organization's key risks. Here's a sample list of some of the perennial risks faced by life sciences companies:
Cybersecurity Risk and IP Theft
Hackers and cybercriminals around the world are targeting the life sciences industry. Attacks aimed at life sciences companies increased by a whopping 2390% between 2009 and 2017 according to the Chubb Cyber Index. Over the past ten years, approximately 38% of all identified cyber-attacks targeted life sciences companies. That's more than any other single industry. Why? They want access to intellectual property, financial information, and clinical research.
According to a 2017 KPMG survey, these high-value assets are the most vulnerable to attack. But cyber insurance can help. A good policy will cover the loss of sensitive data. If that includes confidential patient data, it will also handle notification requirements. Finally, cyber insurance will help mitigate financial risk. It will defend against any third-party lawsuits, and help cover the cost of security improvements.
Supply Chain Disruption
In a Foa & Son survey, one in four companies reported importing chemicals, or other pharmaceutical raw materials, from suppliers outside the United States and Canada. The industry is increasingly relying on third-party subcontractors. Heavy reliance on outsourcing and accessing the global supply chain can create risk. It lowers development and production costs, yes. But it also reduces control over the quality of products released to the public. What's more, the loss of a key supplier can cause severe disruption.
As McKinsey & Co. reports, the race to develop new therapeutics and vaccines for Covid-19 has disrupted the R&D engines of many companies. More than 50% of companies have paused recruitment for clinical trials. Seventy-five percent have suspended site activation for the majority of trials.
There are coverage options to deal with these disruptions. Contingent business interruption coverage covers losses caused by property damage. Whether the damage occurs at the locations of your suppliers, or downstream customers, you'll be covered. Supply chain insurance covers losses caused by a wide range of events. Natural disasters and financial issues, like bankruptcy of a supplier, fall under this coverage.
Securities Lawsuits
If you don't have Directors & Officers liability insurance, it's time to review your policy. Why? Here are some numbers:
Life sciences companies were the target of approximately one out of every five securities fraud class action lawsuits filed in 2017 and 2018. That number went up to one in every four in 2019. Almost half (46.4%) of the 2019 suits alleged misrepresentations of material information in connection with proposed mergers, sales, IPOs, offerings, and other transactions. More than a quarter (26.8%) alleged misrepresentations about alleged unlawful activity in both the U.S. and abroad. These included illegal kickback schemes, anti-competitive conduct, tax issues, and inadequate internal controls in financial reporting. Approximately 17.5% of claims filed last year involved misrepresentations of how the company overcame regulatory hurdles, the timing of FDA approval or the sufficiency of applications submitted to the FDA.
D&O insurance is vital for both public and private companies responding to such securities claims.
Political Instability
Companies that manufacture products at international locations or contract with third parties across geographic borders can be exposed to political upheaval. These challenges range from trade disputes such as embargoes or import/export license cancellations to outright war. Often a change in government, whether by election or coupe d'état, can change the operational, political and security risks of a company.
A supply chain insurance policy would respond to political upheaval. It would cover labor issues such as strikes and riots or other disruptive civic action.
Product Liability, Recalls and Tampering
Product liability exposures exist not only if a product released into the public domain is found to be defective, but when recalls are issued or product tampering by third parties is discovered. Failure-to-warn allegations, coupled with improper sales and marketing practices, continue to be the most common areas of product litigation.
Product liability suits filed in federal courts each year targeting medical device and pharmaceutical manufacturers outnumber the case filings for patent, commercial, employment, trademark, copyright, antitrust, securities and bankruptcy appeals combined!
A customized products liability is your No. 1 defense against any claim alleging that one of your products caused bodily harm.
Spoilage
Vaccines and other pharmaceuticals can be delicate. Machine failure or employee error can cause temperature changes and spoil them. Ruined materials often have a great deal of biochemical complexity. They can be difficult to reproduce, even in small quantities. This can cause significant monetary loss.
Environmental insurance policies can provide an "All-risk" provision. This covers spoilage of perishable property. This can occur at owned locations, unnamed and newly-acquired locations, or in transit. It also covers damage to cultures, prototypes, and formulas associated with R&D operations.
Insurance Protects Your Operations
R&D investments, overseeing rigorous clinical trials, obtaining access to much-needed capital, ongoing regulatory hurdles, life sciences companies have dealt with them all. But new risks will always be in the pipeline. To help manage them, you need an insurance advisor who understands your needs. An advisor familiar with the inner-workings of your business can present your specific risks to underwriters, and obtain the coverage you need. After all, what is an insurance advisor there for? To help you grow, and protect, your operations.
Want to continue the conversation? Please reach out to our trusted advisors today.