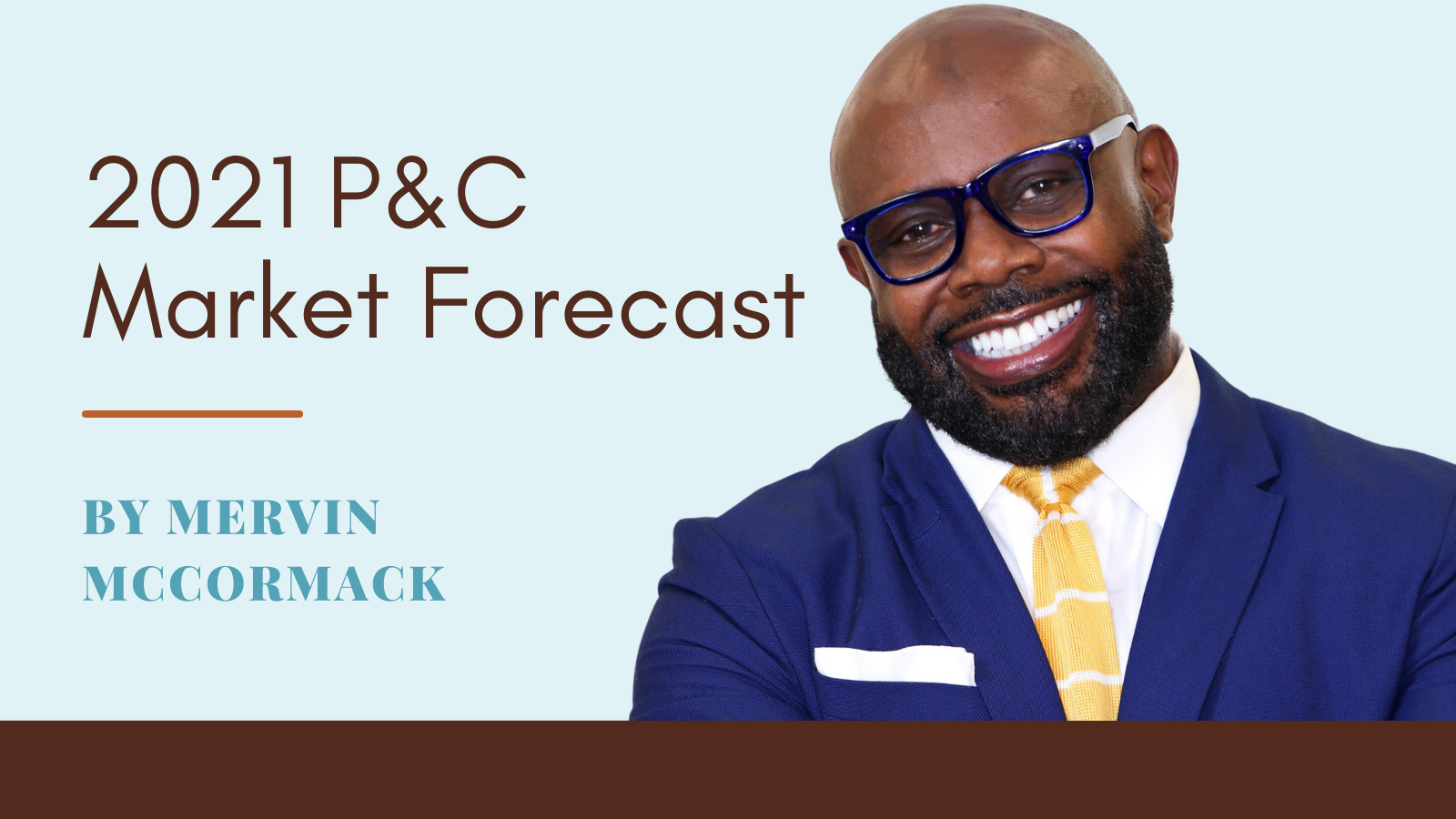 Your exclusive P&C Market Forecast for 2021 is ready. 
Wondering what to expect in the new year? Chief Marketing Officer Mervin McCormack has shared his insights in this helpful infographic. 
He predicts that all P&C lines will see higher rates. Some of the lines leading the way on rate increases will be: D&O, Umbrella, Cargo Property, and Cyber. Mervin also provides key context to help understand the insurance market forecast. 
Insurance companies are struggling to make a profit. This is true regardless of your individual account performance. Losses are outpacing premium dollars, and the investment income in the stock market no longer exists. Couple that with the last 15 years in a soft market, and Insureds were likely the beneficiary of reduced rates of roughly 10% a year. Thus, rates are roughly 150% underpriced. 
Take a look at Mervin's exclusive 2021 P&C Market forecast here.