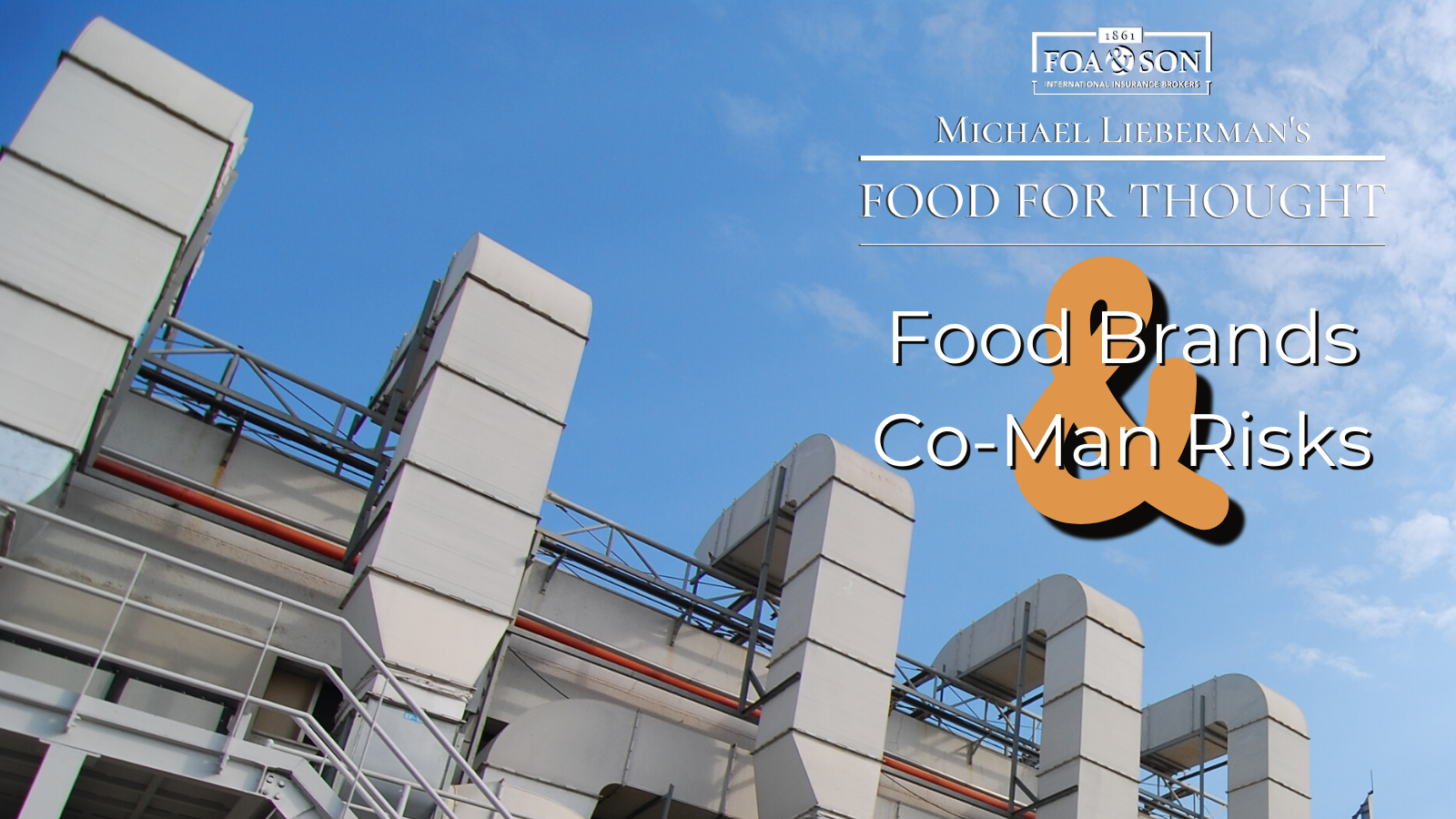 Food product entrepreneurs need to beware of the potential risks they face when partnering with co-manufacturers, co-packers and toll processors.
One-third of food manufacturers don't own their own plants. According to Melissa Facchina, CEO and founder of SIDDHI Operations, a Brooklyn, N.Y.-based firm that provides operational and capital backing to start-ups in the food and beverage industry, the percentage of emerging brands who don't own their own facilities is over 90%. 
While many established food companies can address these risks by buying various insurance coverage, from liability to contamination/recall, the cost of all these coverages is often prohibitive for small brands. That's why it's imperative that these fledgling businesses consult with an attorney to ensure their contracts contain language that protects them should their partners fail to live up to their obligations.
"Some brands may decide not to buy certain coverage initially. But they should still know the risks" their businesses face by working with "co-mans", or co-manufacturers, and other third parties, to help get their products to market, Facchina said during Episode 3 of "Food for Thought," the first YouTube program dedicated to food industry risk management produced by New York-based insurance broker Foa & Son.
"People get sticker shock. It's more expensive than most think," Facchina said. She advised food product brands to do a "risk-benefit analysis" to determine whether and when it's worth investing in certain types of insurance. 
The two major risks that food companies should contractually transfer to their co-manufacturers are procurement of raw materials and product recall, Facchina states during the episode, titled "De-Risking the Co-Man Relationship," which also featured interviews of two SIDDHI  clients and Salvatore Fazzolari, vice president at Foa & Son. 
While some risk-transfer insurance products that cover product recall and contamination, inventory in storage or in transit, and other risks, may be too costly for a startup to buy initially, they should "as a bare minimum" have general liability and workers compensation insurance "just to open the doors," advised Salvatore. Then they can phase in these other coverages as they grow their operations, he said.
When entering into contracts with co-manufacturers, co-packers and other third parties involved in the production and distribution process, food brand owners should be especially careful not to sign any "hold harmless agreements" that essentially transfer all risks back to the brand owner, even when a third party is negligent, according to Michael Lieberman, Food and Beverage Practice Leader at Foa & Son and moderator of the "Food for Thought" YouTube program.
"They need contractual language that puts your customer or partners down the supply chain on the hook if they are negligent for a situation that could cause some type of loss," Lieberman said.
He said he has also seen agreements where "a customer will say, 'When we take possession of your goods…you, the brand, are going to continue to cover those goods for physical loss or damage while they're in our possession'. That's almost impossible to do from an insurance standpoint. So if you sign that contract, you are in a self-insured situation in many cases."
Brands should also be aware that even if their co-manufacturers are certified by the Safe Quality Food Institute (SQF) or the Brand Reputation Compliance Global Standards (BRCGS), the two leading safety programs recognized by the Global Food Safety Initiative (GFSI), "all these businesses are run by people," Facchina noted, so there's always the possibility of human error.
"It's your business to protect your business," she said.
Moreover, insurance underwriters considering whether to provide insurance to protect a fledgling food business may not be familiar with food safety certifications, according to Lieberman.
"All they ask is how safety is being managed. They want to see the brand owner taking ownership of food safety. This may be what it takes to get an underwriter to look at a risk," he said.
To continue the conversation about de-risking the co-manufacturing relationship, or to investigate insurance coverage options to protect your food business, contact Michael Lieberman.
And to see more episodes of "Food for Thought", check out our Youtube channel.