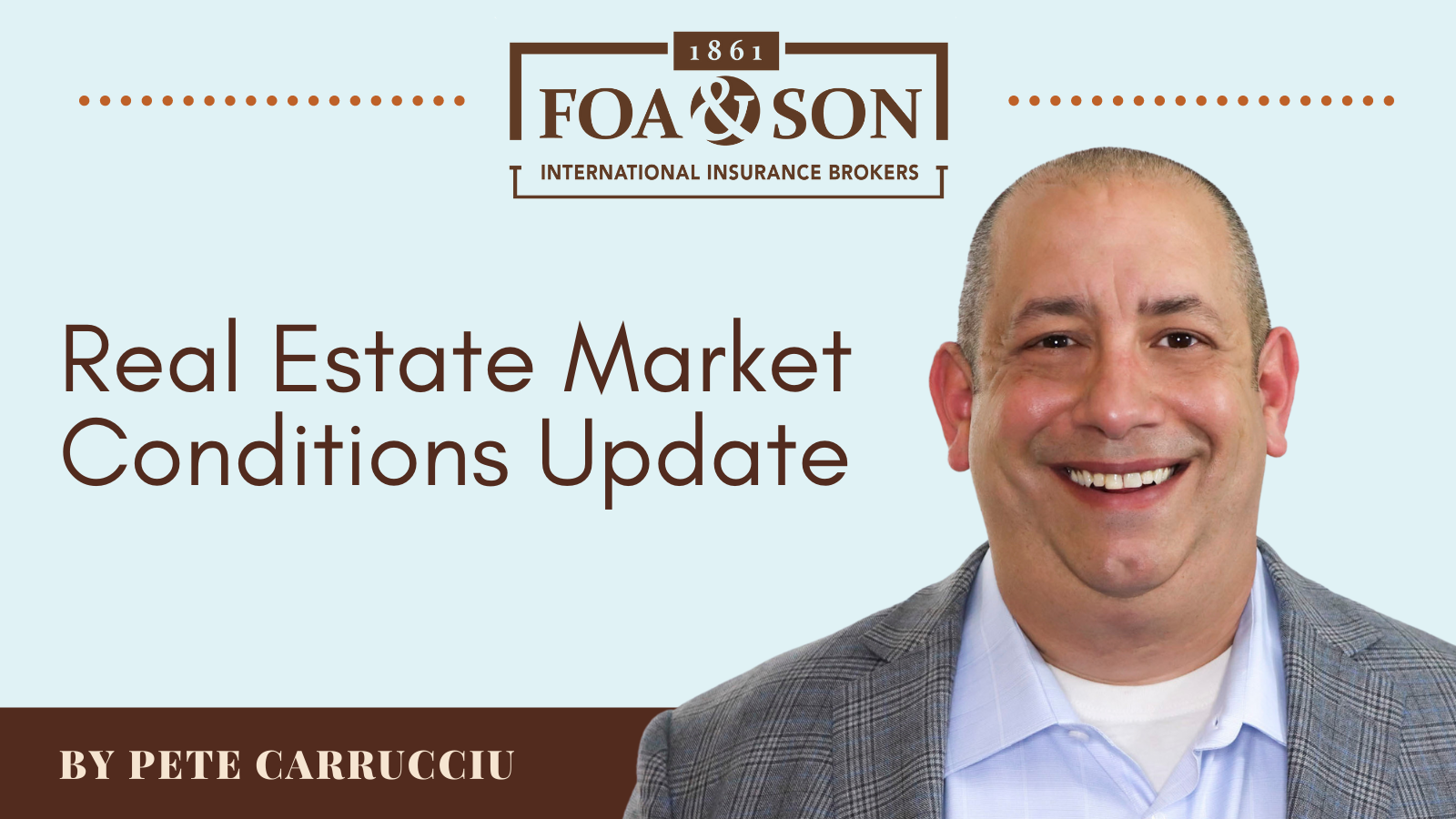 Your exclusive Real Estate market conditions update is here!
Pete Carruciu, Senior Vice President of our Real Estate and Construction Practice, has provided his forecast for the Habitational Downstate NY market.
The outlook right now may seem disheartening. But with the right guidance, your company can and will weather the hard market.
"My clients need to know they can trust me," Pete says, "in good times and in bad. So it's very important to me to be honest and transparent, even when the news is discouraging."
In this infographic, Pete provides his predictions for Umbrella/Excess Liability, General Liability, and Property.
Take a look at Pete's exclusive real estate market conditions update by CLICKING HERE.