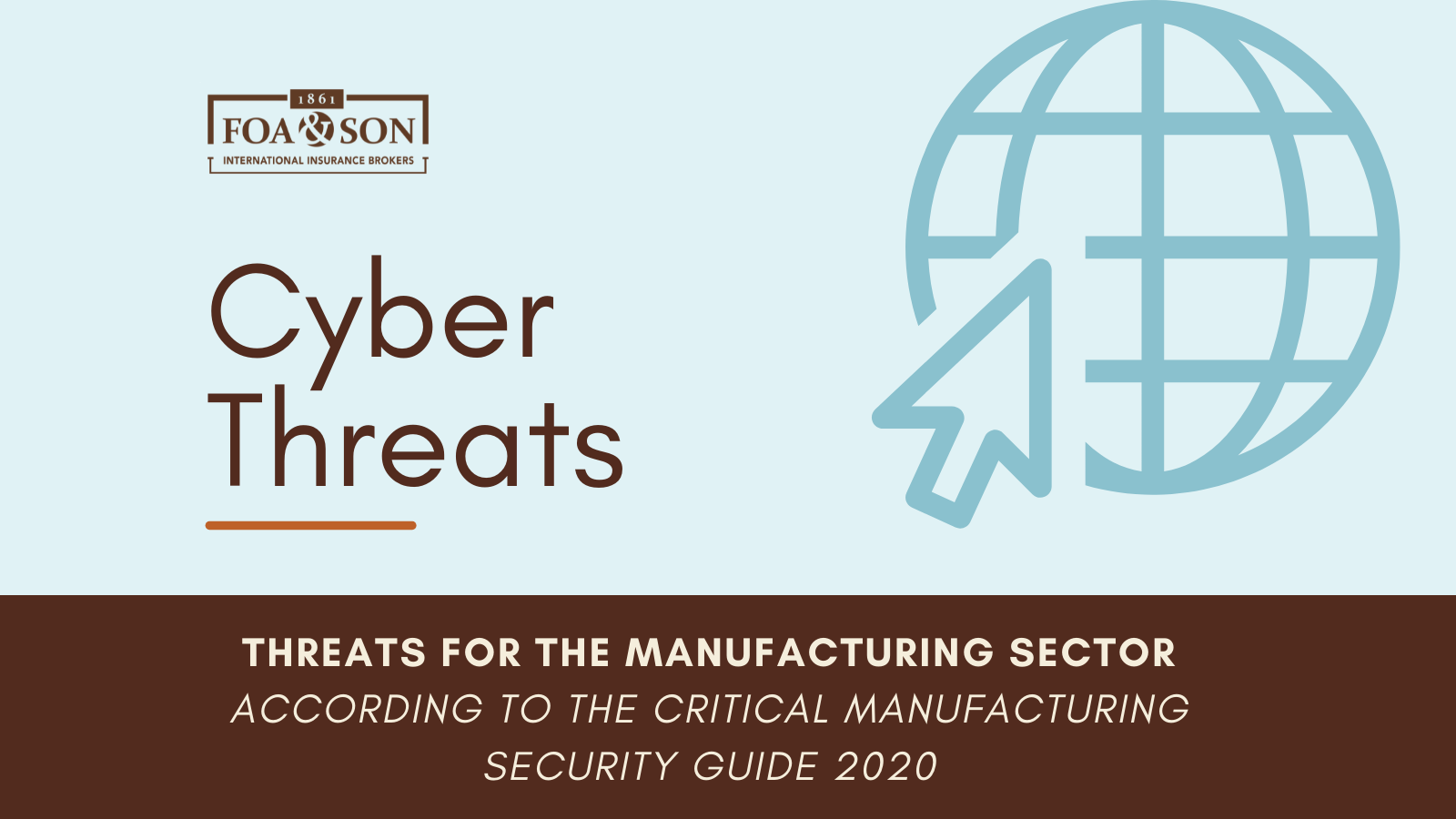 Cyber security is now more important than ever for manufacturers — especially as the impacts of the ongoing pandemic continue to be felt. A survey by McKinsey found that companies may have accelerated the digitization of supply chains and operations by three to four years due to Covid-19, while the importance of digital products has accelerated by seven years. 
The result? More computing power, high-speed internet connectivity, robotics, A.I., and data analytics … and more cyber vulnerabilities that increasingly sophisticated hackers can exploit. 
This infographic outlines five major cyber threats to the manufacturing sector in particular.