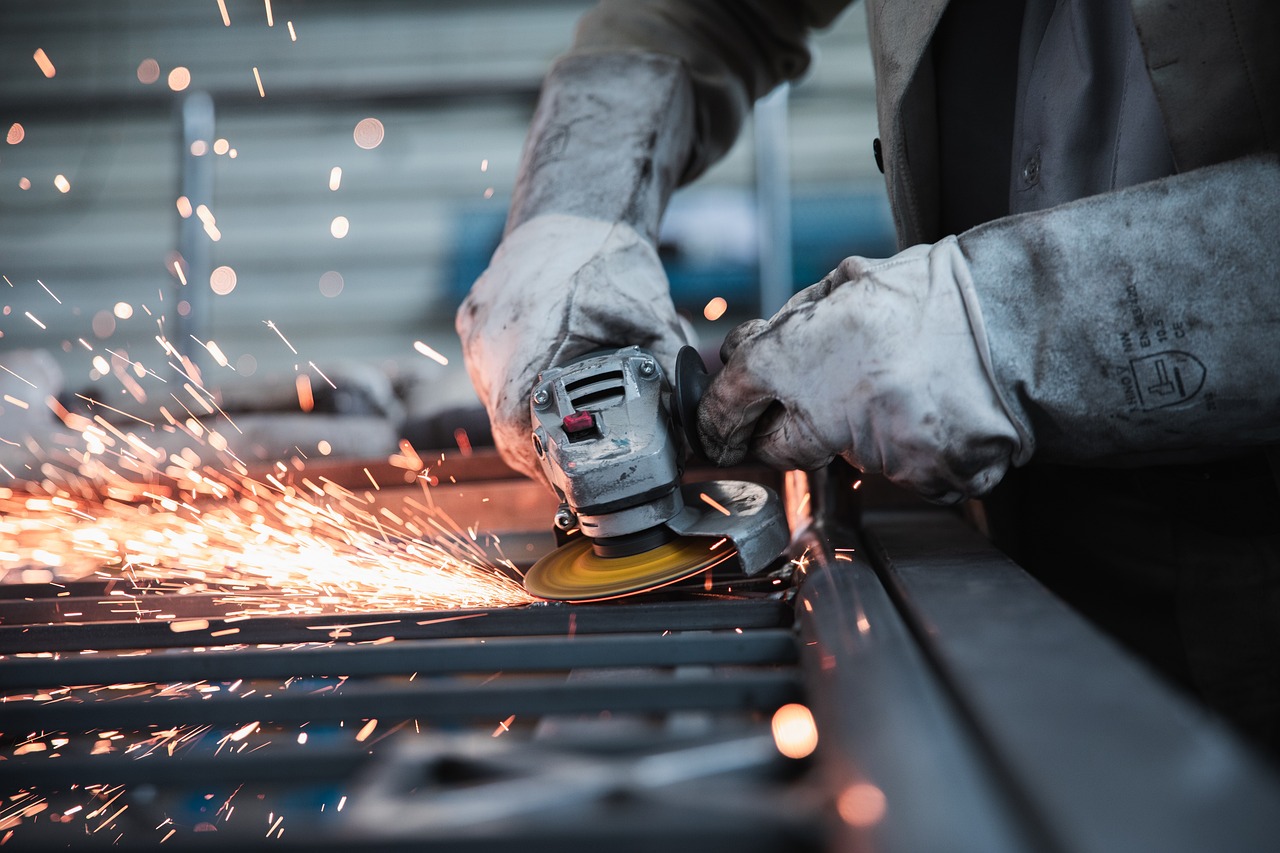 In a chaotic time filled with environmental instability, global supply chain issues, and perpetual labor shortages, there's one industry that insurance companies still largely trust: manufacturing. As a result of the industry's inherent stability, manufacturing is doing well in today's property and casualty (P&C) insurance marketplace — for the most part. 
We're just not seeing the big fluctuations in manufacturing premiums because the industry offers the steadiness that insurance is looking for. If you're in manufacturing, you're in one spot, you've got four walls and a roof over your head, and you're largely self-contained. Insurance people like the predictive nature of it; you're making a product, and you know what your risks are. There's an appeal to that. 
That said, some coverage areas for manufacturers are more problematic when compared to 2022. For instance, Cyber Liability Insurance and Umbrella/Excess Liability coverage were difficult to obtain in 2022. Now, those areas aren't as challenging; instead, they've been replaced as leading P&C challenges by Property Insurance and Auto coverage. 
To gain a bigger-picture perspective on insurance within the manufacturing realm, let's look at trends within this area. 
Cyber Liability Insurance: A Positive Transformation 
In the area of Cyber coverage, years of global threats and archaic technology had previously combined to make it one of the hardest areas to cover. To address these issues and obtain Cyber coverage, organizations were compelled to make all sorts of remediation efforts, including extensive system improvements, heightened security measures, complex multifactor authentication processes, and more.  
Even then, Cyber coverage was so prohibitively expensive that some manufacturers didn't buy it, reasoning that pricing was so expensive, they'd simply self-insure and pay for any loss themselves.  
Now, however, cyber-risk management efforts have paid off, and Cyber coverage has done a total 180-degree turn. Manufacturers have done the work and put necessary security protocols in place, and the insurance industry has responded approvingly. 
Similarly, what Alera Group stated when they released their Property & Casualty 2023 Market Outlook last December remains true today: Umbrella/Excess Insurance rates have continued to rise, albeit at a more moderate pace. 
Property Insurance Challenges 
Other areas have come along to replace the once-problematic areas, with Auto as well as Property coverages more difficult to obtain. 
Here's why Property coverage can be vexing: Manufacturing's infrastructure — i.e., large warehouses, factories, and manufacturing plants — can contribute to its bedrock nature. However, it can be a curse for companies located within catastrophic areas such as Southeast Florida, the Gulf Coast, or California. Climate change has led to more extreme weather across the globe, creating increasingly tenuous situations for businesses. 
This recent NPR report focuses on the crisis in home insurance, but the insurance industry's reluctance regarding residential property applies to commercial property as well. 
"Most insureds will face rate increases" in property coverage, Alera Group's Market Outlook report notes. "Clients with properties in catastrophe-prone regions, and those who haven't kept property values up to date, will see the biggest increases. Availability and capacity will be challenging in catastrophe-prone areas." 
That forecast has proven true, with property owners outside the most catastrophe-prone areas feeling the effects as well. 
"If you're on the coast in Louisiana, you're on the coast of Florida, there's no question, you probably have some of the highest risk in the country," Rhode Island's insurance commissioner, Beth Dwyer says in the NPR report. "But I hope that we've gotten to a point where it's not 'Hey, that's somebody else's problem.' Because it really isn't. It's going to hit everybody in every part of the country." 
Auto Insurance and Supply Chain Issues 
Similarly, Auto Insurance has become more expensive as vehicles have become more expensive and companies' fleets have grown. That's where supply chain issues come in: It's become more difficult to get the parts and accessories manufacturers need to keep their fleets in good shape.  
Manufacturing is also affected by workplace issues such as employee burnout, unfilled jobs, and undertrained and overstrained workers. In manufacturing, much of the work requires a great deal of skill — it's not just sitting at a punch press and doing something simple. Jobs can take years to learn and master the skills, so it can be a challenge to attract people who want to do this work and also have the aptitude for it. 
Workforce and ESG Concerns 
Environmental, social, and governance (ESG) concerns also continue to loom in 2023. As the Alera Group Market Outlook notes: "Recent regulatory developments are forcing insurers to meet expectations with actions, especially on climate concerns. According to PWC, 88% of global insurers believe ESG will impact their underwriting strategies. From an insurance standpoint, it will become increasingly important for manufacturers to embrace more environmentally and ethically based business approaches to stay competitive." 
Other top insurance concerns among manufacturers, as detailed in the Market Outlook: 
Employment Practices Liability: "Employee lawsuits for discrimination, harassment, whistle-blower retaliation, failure to hire or promote, wrongful termination, and violation of privacy continue to increase. Increases in pricing are beginning to slow as the industry's confidence in rate adequacy grows." 

Liability (General and Product): "Competition for manufacturing clients with favorable loss experience is healthy." 

Workers' Compensation: "Companies want to write Workers' Compensation. Competition will be aggressive for accounts with good loss experience." 
How to Get Better Manufacturing Insurance
The manufacturing industry is a particularly complicated one, with variables ranging from workplace safety to global supply chain issues to labor shortages. While these factors can be complicated, companies can enhance their ability to get coverage simply by addressing relevant risk issues.  
 "When a client meets an insurer's risk appetite, companies will compete aggressively for the business," the Alera Group's Market Outlook states. "Insurance companies want to know that clients have effective measures to avoid loss and recover as quickly as possible when events occur. In addition, it's crucial that risk control plans keep pace with changes in the business." 
At Foa & Son, we specialize in manufacturing insurance, offering tailored plans in Property & Casualty, Cyber Liability Insurance, and more. With a nationwide presence and a deep understanding of the manufacturing sector, we can provide customized coverage programs to suit your business's unique needs.
For more information on insurance for your manufacturing business, reach out to a Foa & Son Trusted Advisor using the link below today.
CONTACT A FOA & SON SPECIALIST
About the Author
Christopher Breck, CIC, CRM
Senior Vice President, Property and Casualty
Alera Group