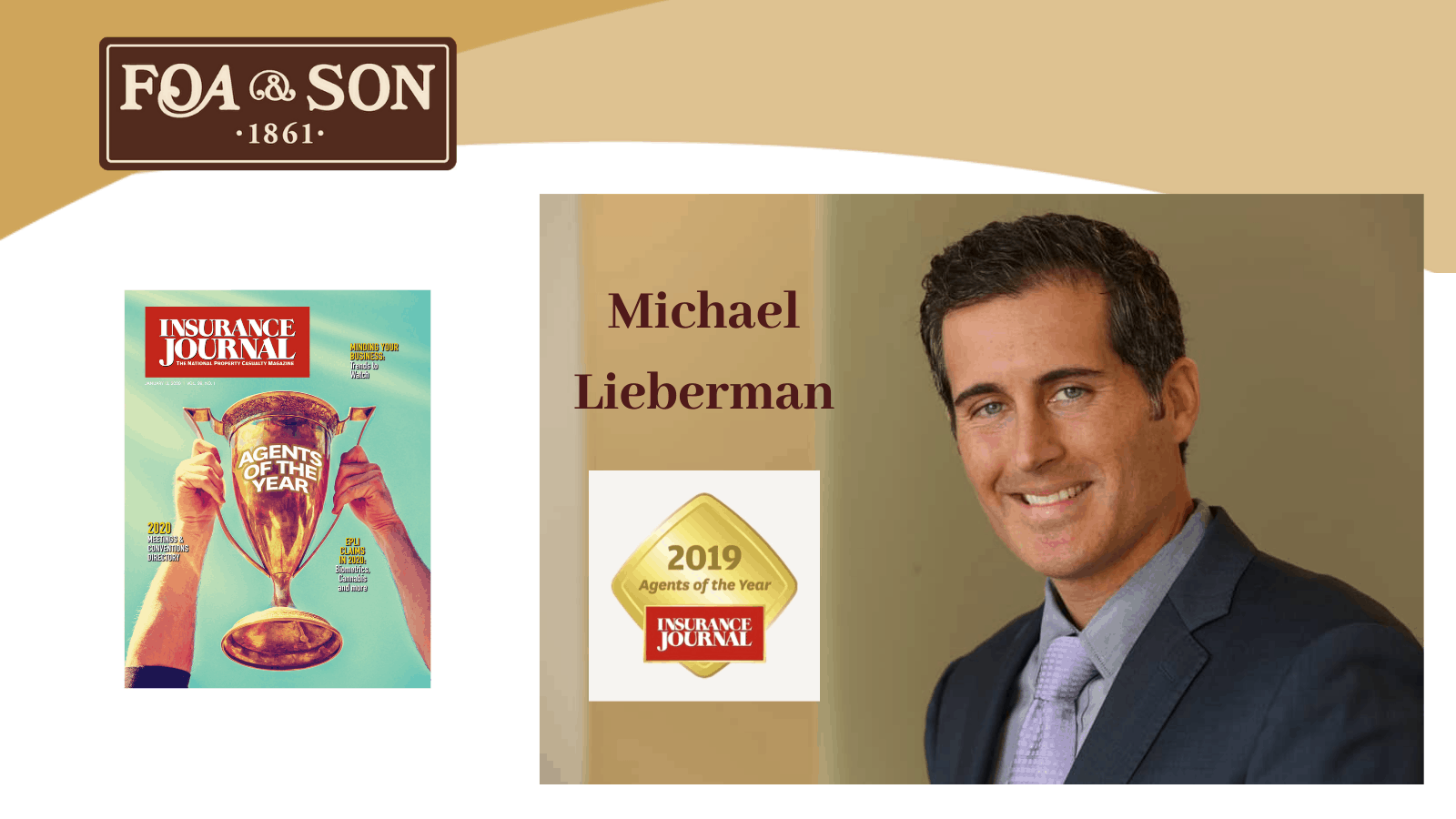 Michael Lieberman, senior vice president at Foa & Son and Food & Beverage Industry practice leader, has been named one of Insurance Journal's Agents of the Year. The 20 agents in this report define what it means to be a successful independent agent today. These agents were chosen because they have shown they have a passion for what they do and a commitment to professionalism and, in many cases, specialization.
"Our industry specific knowledge, technical capabilities, combined with our market relationships, will allow us to continue providing solutions to our valued clients, while delivering well managed risks to underwriters," he says.
Michael credits his time as the general manager of a seafood restaurant in New York, N.Y., for propelling him into the insurance industry. He says quick thinking during a power outage impressed a recruiter, and his focus on seafood early on helped him develop a specialty in seafood insurance that could be expanded to other sectors of the food and beverage industry.
Proficient in all commercial coverage lines, he has a sharp focus on the unique benefits of specialty insurance products such as marine cargo, rejection, and contamination and recall. His ability to creatively use specialty lines coverages allows for a significant increase in coverage while delivering premium savings and reducing other supply chain costs.
Michael takes great pride in understanding his clients' business, delivering insurance products that meet or exceed expectations, and maintaining close working relationships with clients. Well recognized for his work in the food industry, he has built custom programs for food importers/exporters, grower/shippers, wholesale distributors, and processors. These programs tackle exposures in the food industry that are commonly uninsured or underinsured under standard, off-the-shelf insurance products. Many of the concepts developed for his food industry clients have been used in other industries to deliver similar benefits.
For more information and to get in touch with Michael, click here.