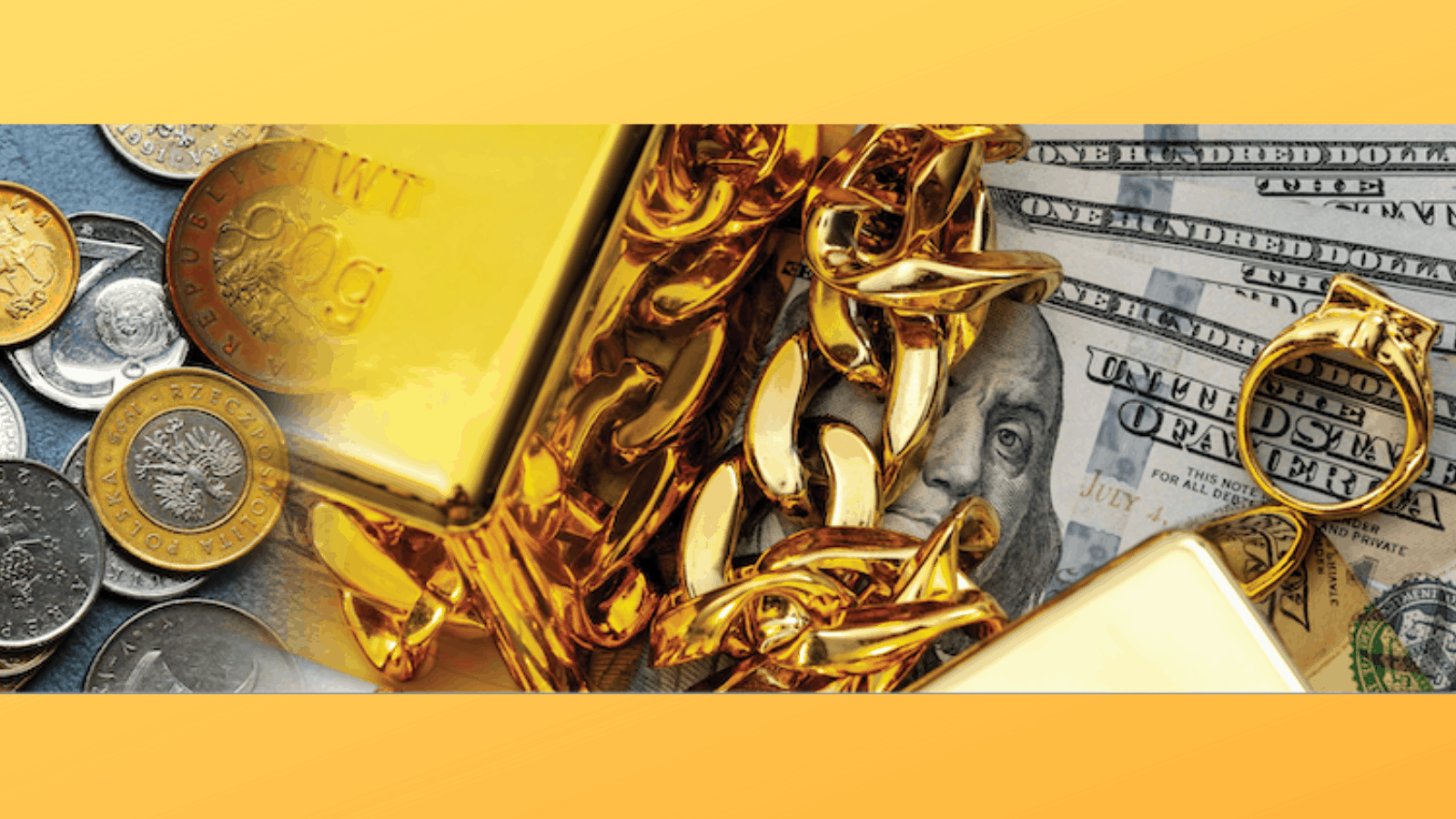 By Michael Pearl —
With theft-in-transit being among the leading causes of insurance claims for loss of coins, bullion, jewelry and other precious metals, what guarantees that a dealer's shipment of a collection of rare and valuable coins or precious jewelry using a common carrier will arrive intact?
Today, because of the financial uncertainty created by the COVID-19 epidemic, gold is in high demand selling at a premium, making it an even more attractive target of thieves. But this creates another problem for opportunistic criminals: Counterfeits and forgeries are now on the rise as criminals take advantage of these panicked buyers.
"The manufacturers of counterfeit coins and precious metals, along with criminal networks and enterprises, are seizing the opportunity to target collectors, investors and the elderly who are seeking an alternative to conventional investments," said Doug Davis, Director of the Anti-Counterfeiting Task Force of the non-profit Anti-Counterfeiting Educational Foundation (ACEF). To make a donation or get more information, visit www.acefonline.org. Davis also is founder of the Numismatic Crime Information Center, which keeps tabs on such crimes with the goal of recovering stolen items.
To protect valuable goods, dealers should purchase a Specie Insurance policy. Specie Insurance is a class of Inland Marine Insurance that covers high-value, portable items—such as coins, bullion, precious metals, jewelry and fine art. The policies include coverage for the valuable goods when they're stored on premises, in the bank vault, at a third-party location or while in transit. Specie Insurance provides coverage for the physical loss or damage of these valuable goods caused by natural perils like fire, flood and windstorm, as well as a result of theft or mysterious loss. Lloyd's of London provides very broad coverage terms that allow businesses the flexibility to operate and transport metals.
In fact, a full Inland Marine Specie Insurance policy is often less expensive than insuring the shipments through shipping companies. How could this be? This is because shipping insurance is risky and therefore expensive. By contrast, a Specie Insurance Policy balances the overall risk to the insurers by incorporating the less risky portion of the business: the premises or bank vault. In doing so, the insurance company can provide considerably lower shipping and transit insurance rates, ultimately lowering the total cost of insurance to the dealer while providing broader and more robust coverage.
Even though insurance may reimburse buyers and sellers for thefts that occur during shipping, it doesn't prevent these valuables from being stolen in the first place. That's why dealers should always follow safe shipping procedures to mitigate the risk of theft in transit. These procedures focus on four key areas: Packing, Marking, Carrier Selection and Documentation.
Proper Packing:
The shipper should pack valuables in well-constructed, tamper-resistant packaging. Tamper-evident tape makes it harder for thieves to remove items and then reseal a package. The contents also should be secured so that nothing is left loose to rattle around inside. Consider putting the valuables in a smaller box wrapped inside another, larger, box to create an additional barrier. In practice, this is known as the box-in-a-box method.
Discrete Marking:
The next rule of thumb for anyone shipping coins, bullion, jewelry, fine art and other valuables is to "go incognito". That means, do not identify the contents whatsoever. If you ship a package to a company with the words, "precious metals" or "jewelry," for example, in the name you've just identified the contents of the package. The point is, don't make the package a target.
Carrier Selection:
The shipping company or intermediary company selection is important. Make sure the shipping company has a solid reputation, is experienced with handling valuable and fragile cargo and screens employees to ensure they do not have criminal records. There are multiple logistics companies that provide security and monitoring services to ensure safe delivery of packages. These companies typically use the common carriers, such as FedEx and UPS, for the physical shipment of the packages, but their value-add as an intermediary is substantial. These "secured shipping companies" track and monitor the package on behalf of the sender, often at a lower cost than that charged by the shipping services themselves.
Speed is important. Our next rule of thumb is: The slower the shipping service, the higher the probability of loss. There's a saying in the shipping business that "cargo at rest is cargo at risk." Arguably, the only exception to this rule are Registered Mail services, such as USPS Registered Mail, which is slower due to the diligent tracking and signature requirements throughout the shipping process, ultimately ensuring the package's safe arrival.
Documentation:
All packages should require "Direct Signature" to ensure that the package isn't just left on a doorstep. Better yet, use "Adult Signature" or "Restricted Signature" which requires the recipient to show identification to accept delivery.
While loss prevention and risk management may require an investment of additional time, dealers of coins, bullion, jewelry and other precious metals will find that reducing theft during shipping will have a positive impact on their bottom lines while also improving their relationships with customers.
A challenge that is not so new, but ever increasing among our current reality that is COVID-19, are the losses and thefts that arise out of online commerce. Dealers and retailers are rapidly moving to expand their online presence, increasing their "online risks," such as credit card fraud and cyber crimes.  Companies that accept payments or conduct business over the Internet might consider buying coverage to protect their fraudulent credit card exposure. Foa & Son offers insurance for this type of fraudulent credit card transactions/credit card chargeback.
Similarly, cyber exposures and losses are ramping up. Criminals are taking advantage of the increase in online commerce and non-secure Internet networks as so many people are working from home. If your business sells a product online, taking in consumers' information such as their credit card details, there is a risk of loss due to hacking, data breaches and ransomware attacks, and cyber insurance will provide some protection.