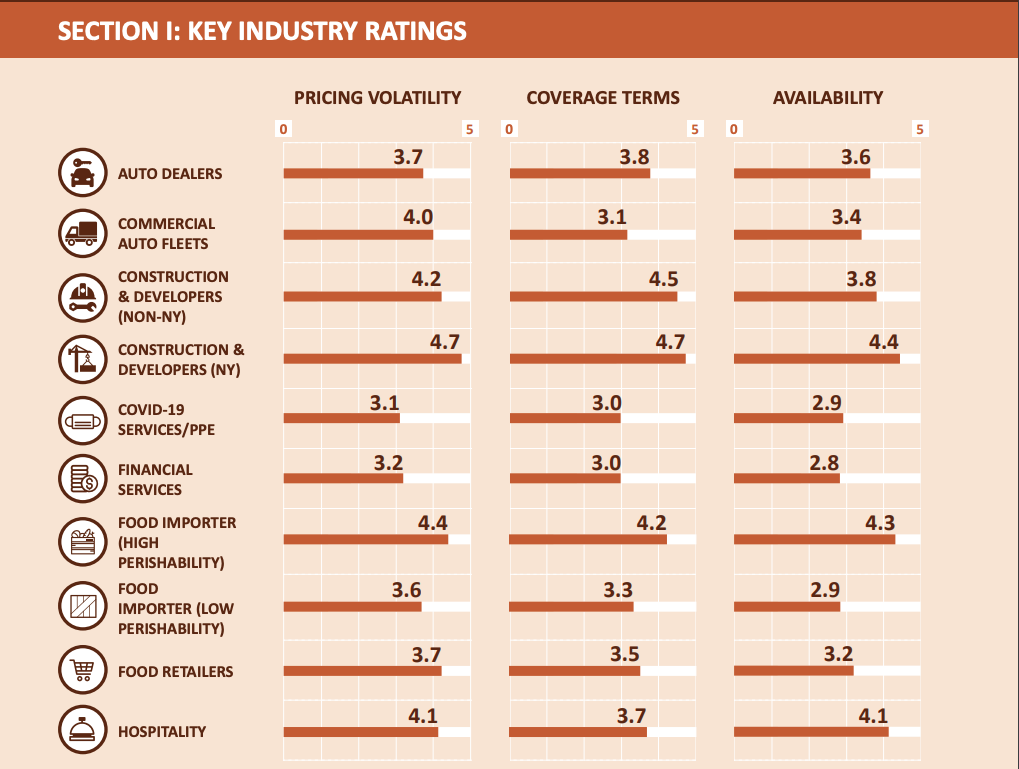 Our exclusive
Market Trends Report
is here! This proprietary analysis provides exclusive ratings to help insurance buyers more fully understand the impact of
market conditions
on their insurance costs, terms, conditions and overall availability.
Our report finds that insurance market volatility shows no sign of abating any time soon. With hardening continuing across numerous industry sectors, the road ahead looks challenging.
Key insights from our report:
Capacity remains a key impediment, with significant reductions in available limits stressing umbrella, property, cargo and management liability renewals.
Layered multi-insurer options are frequently the only viable strategy to ensure adequate limits — increasing program complexity and upward pricing pressure.
Emerging issues including Covid-19 concerns continue to permeate the underwriting process, with additional virus related exclusions and heightened scrutiny of insured financial viability.
Incumbent underwriters are reserving greater capacity for their longest tenured insureds, and are generally providing them with better renewal outcomes than can be obtained through competitive re-marketing.