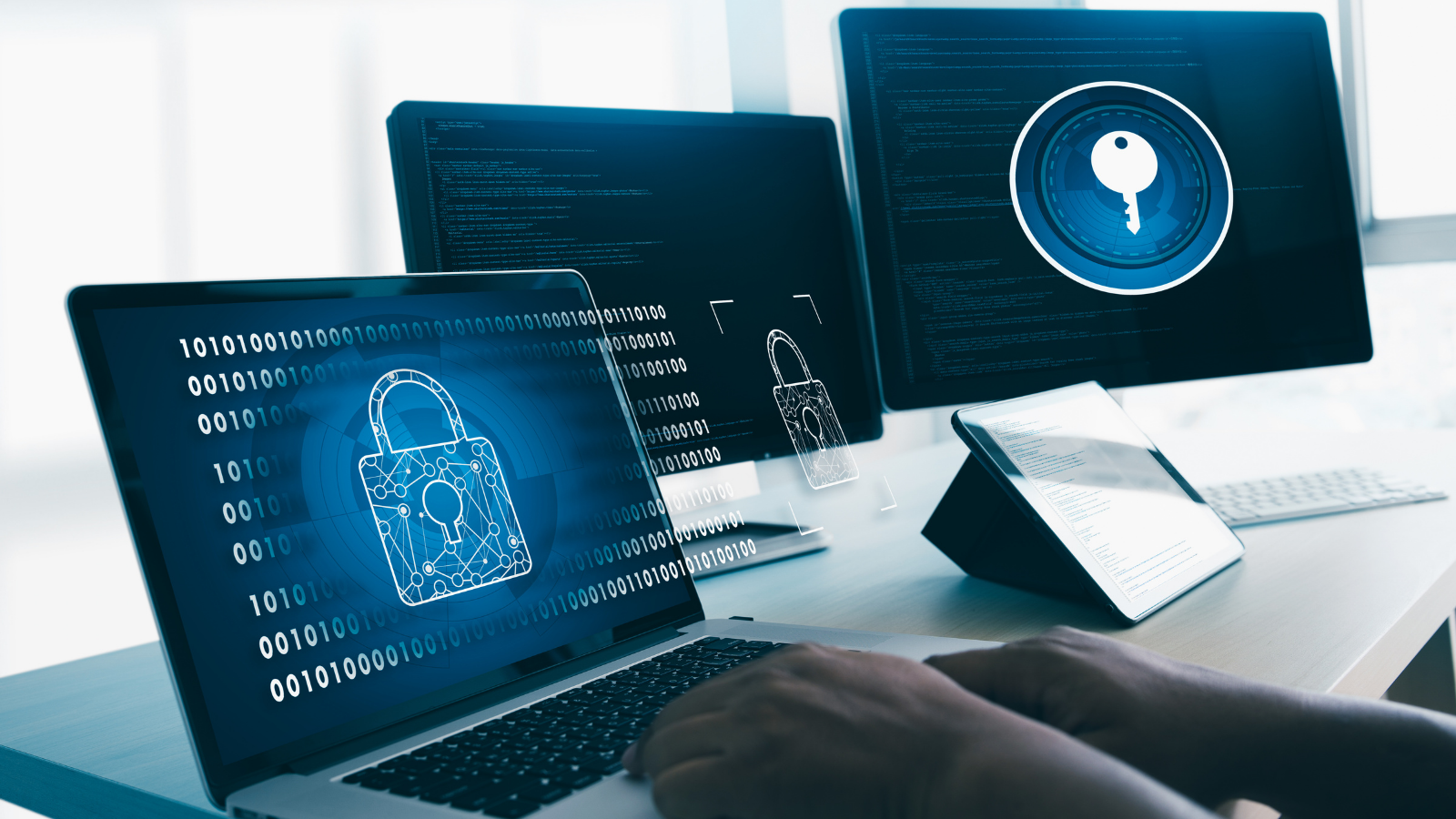 Cyber security continues to be of critical concern for the manufacturing industry in particular. According to the NTT Global Threat Intelligence Report for 2021, it is the second-most targeted industry, with only financial institutions seeing a higher frequency of cyber attacks. The same report reveals a staggering 300% increase in worldwide cyber-attacks on manufacturers in the past year.
With attacks growing more frequent, and the profiles of targets broadening, data breaches, phishing attempts, and malware and ransomware attacks can have catastrophic consequences on businesses of all sizes in the manufacturing sector.
In this post, we'll examine what you need to know about cyber security in the manufacturing industry, how it can affect your company, and how to combat an attack before it happens. 
The importance of Cyber Security
It's simple: the way to remain competitive and profitable is not to have a cyber event, which could destroy that quarter, and perhaps even your long-term profitability. That means taking proactive measures to protect sensitive production and customer data.
Cyber security is now more important than ever for manufacturers — especially as the impacts of the ongoing pandemic continue to be felt. A survey by McKinsey found that companies may have accelerated the digitization of supply chains and operations by three to four years due to Covid-19, while the importance of digital products has accelerated by seven years. 
The result? More computing power, high-speed internet connectivity, robotics, A.I., and data analytics … and more cyber vulnerabilities that increasingly sophisticated hackers can exploit. 
What should manufacturers know about Cyber Security?
$1.52 million. That was the average overall cost to manufacturing and production organizations to recover from a ransomware attack in 2020, according to a report from Sophos. Although that is no small sum, it's actually less than the global average of $1.85 million. There's a good reason for that: In 2021, manufacturing companies were the least likely to pay a ransom demand (just 19% of manufacturers paid up, versus a 32% global average). That's because 68% of the organizations who had their data encrypted by hackers were able to restore it from data backups. 
This clearly demonstrates how taking precautionary measures now can save your company money down the line. However, even data backups don't prevent business disruption running into days or weeks of delay — nor are they 100% effective. Most cyber claims backups are about 80% of the history … if they are not infected, that is. 
How can manufacturers protect themselves against cyber risk?
There are two avenues to pursue in protecting your company from a cyber attack. First, make your company less vulnerable to hackers:
CRITICAL
Use a Multifactor Authentication (MFA) tool (required by most underwriters to get a policy).

Install a state of the art firewall that updates automatically
NECESSARY
Consult with IT vendors and update software no less than weekly

Provide staff training on safe data handling, company cybersecurity policies, current cyber threats, how to identify and avoid phishing attempts, and more.

Run antivirus software

Mandate  strong passwords
Second, have a cyber insurance policy. It's the most meaningful step you can take right away to ensure you are in the best position possible to recover quickly, and with minimal business interruption and financial loss, in the event that you are the victim of a cyber attack. Among other benefits, a good cyber policy will include: 
Attorney/client privilege

IT expertise

Ransomware negotiation experts
These and more will become available to you as soon as you file your claim. 
(For a deeper dive from Foa & Son President & CEO Justin Foa on three massively important benefits you'll gain from cyber liability insurance, click here.)
As always our team of Trusted Advisors at Foa & Son stand ready to assist you with your questions, whether they relate to cybersecurity or not. Connect with an expert today.